Athlete Spotlight – Gabrielle "Gabby" Yarbrough: Never Back Down
April 29, 2023 | Story by Alyssa Ross | Navy Wounded Warrior
Trigger Warning: Military Sexual Assault
Hospital Corpsman 3rd Class Gabrielle "Gabby" Yarbrough joined the military to be a corpsman. She was introduced to the Navy through her best friend's mom, AS2 (AW) Samantha Hancock. As a teenager, she researched career paths in the military and she resonated with the idea of serving in a medical capacity.
She enlisted in November 2018. Not long after, she had a labral tear in both hips from running. This damage to the cartilage in her socket joints was misdiagnosed and she kept damaging it until it completely detached and she needed surgery.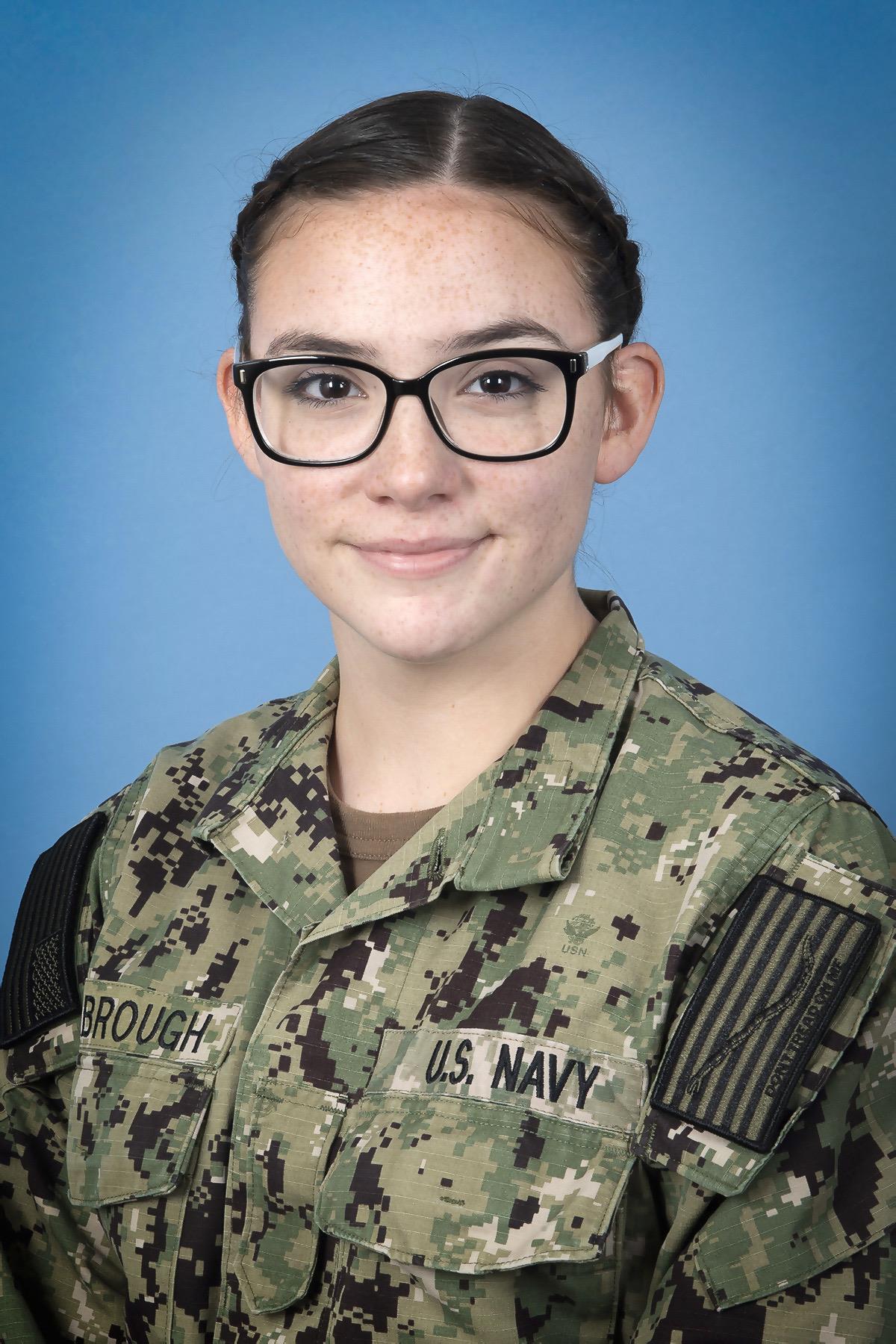 In the midst of her recovery, the unimaginable happened. Gabby was sexually assaulted twice by two different people.
As is true for many survivors, people didn't believe her. After the first incident, she filed a restricted report and gained access to therapy, but it didn't progress through the legal system.
When it happened a second time, she decided to pursue a legal pathway.
"I figured if it happened to me for a second time, then it was time to get justice and show others that justice is possible and that it can be beneficial to go through with an investigation."
She was continually re-traumatized by talking about it and hearing others discuss her in abstracted terms. She was given the option to transfer to a new command, but she did not see why she had to be the one to abandon her role.
She was assigned a Sexual Assault Response Coordinator and a Victim Advocate who addressed her safety needs, explained her reporting options and led her through the military criminal justice process. Ultimately, her assailant was sentenced for misdemeanor assault and battery.
"People don't take the SAPR [Sexual Assault Prevention and Response] training seriously," she said. "Now I have a new appreciation for how essential it is."
As her case through the legal system approached its end, Gabby's recovery is still continuing. She's been diagnosed with Post Traumatic Stress Disorder (PTSD) from her Military Sexual Trauma (MST).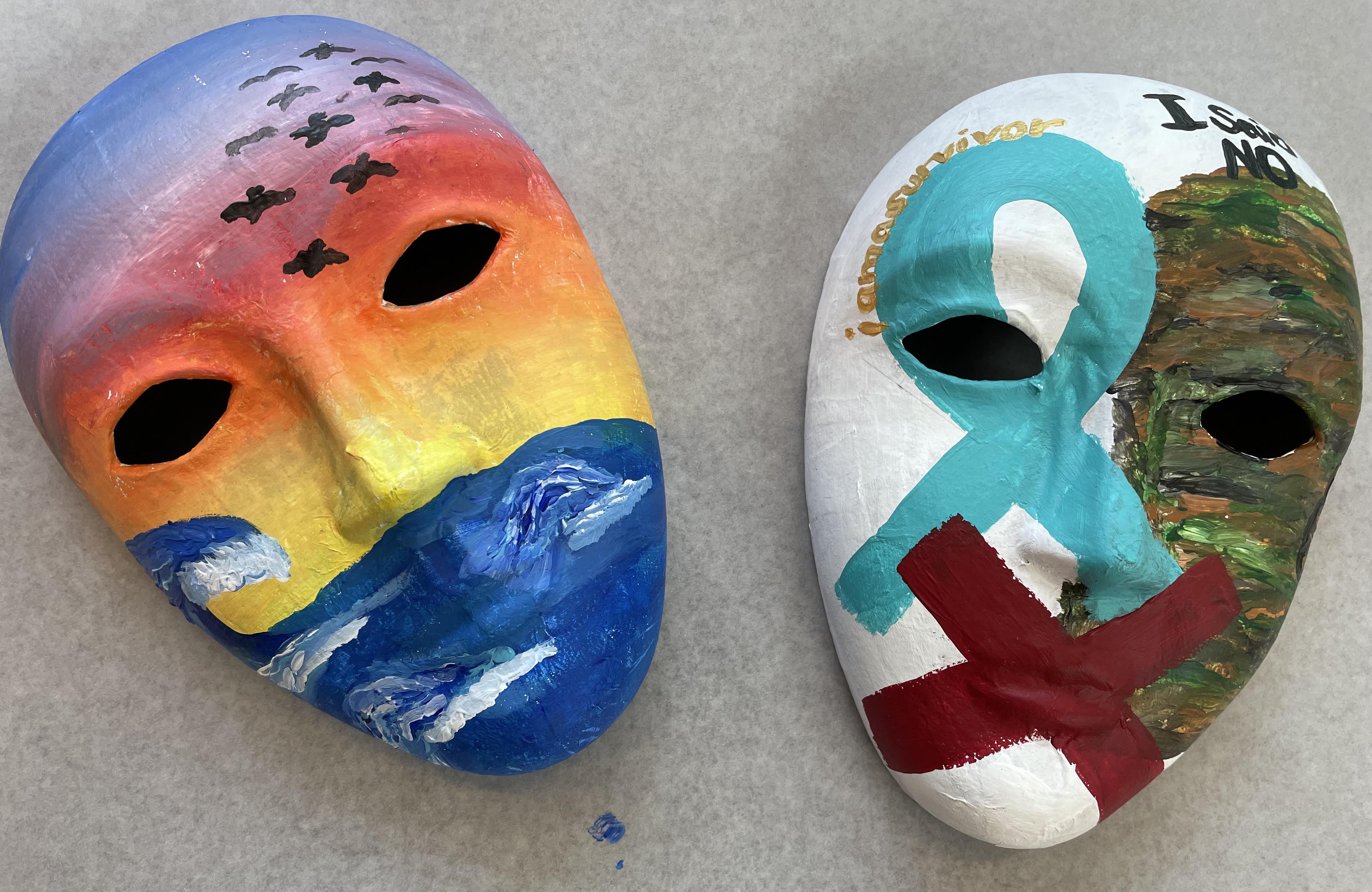 "I didn't want to keep dwelling on it. I wanted to do something so this wouldn't happen to other people. I wanted to become an advocate."
Gabby is now one of the survivors who is featured in the most recent SAPR video trainings for the Fleet and for Naval Criminal Investigative Service (NCIS).
(Watch the training here.)
"My best advice for anyone in my same situation is to remember that you are not alone. There are people who are standing next to you who have been through the same thing. Take the bad and turn it into something beautiful. It's not the end. You have a whole book you can write."
While she's been serving in a Limited Duty capacity, Gabby's been keeping busy. She was the scheduler for the Chairman of the Joint Chief of Staff. She met Randy Couture during a visit to Walter Reed Medical Center and gave former President Barak Obama his first COVID-19 vaccination. She's also taken charge of her recovery and found programs such as the art therapy at National Intrepid Center of Excellence (NICoE) to be beneficial.
Eventually she connected with Sonar Technician Senior Chief John "Blake" Conley who told her about his experiences with Navy Wounded Warrior and its adaptive sports program. Blake attended the 2022 Department of Defense Warrior Games and will be representing Team Navy in 2023.
Gabby enrolled in Navy Wounded Warrior because she was excited at the possibility of participating in adaptive athletics and learning to run again and exercising without pain.
"I've gotten to meet a lot of amazing people through camps this year with so many other people going through some of the same things as me. I've made a lot of great connections. There are so many people encouraging you to always be better. I love it."
She's grown to admire fellow athlete retired Operation Specialist 1st Class Travis Wyatt.
"He will do any sport and give it his all. He pushes past his limit and always encouraging people. He is someone who will regularly stop me and say he's proud of me and what I'm accomplishing. I am so lucky to know him."
In addition to adaptive sports, Navy Wounded Warrior's Recovery Care Coordinator also aided Gabby in creating an Individual Care Plan with some steps to take as she transitions back to civilian life. Gabby will medically retire from active duty in May 2023. She was married this past spring and will move to Virginia Beach, Va. She hopes to continue to be an outspoken survivor advocate and will start school through Veteran Readiness and Employment (VR&E) program to be a criminal investigator for sex crime.
---
About Adaptive Athletics
Fitness and teamwork are a way of life in the military. Serious illness or injury can profoundly impact that way of life, often confining a service member to a hospital bed and significantly altering their physical capabilities.
Adaptive athletics are sports that have been modified to meet the abilities of injured or ill individuals. They help wounded warriors build strength and endurance, while also drawing inspiration from their teammates.
All wounded warriors enrolled in Navy Wounded Warrior are encouraged to include adaptive athletics in their recovery plans to build strength and endurance. Sports also helps build self-esteem, lowers stress levels and prevents secondary medical conditions from developing.
Come Aboard
If you are not already enrolled in Navy Wounded Warrior, contact us at 855-NAVY WWP/855-628-9997 or via email at navywoundedwarrior.fct@navy.mil to determine your eligibility. Navy Wounded Warrior hosts a series of adaptive athletic reconditioning camps at naval bases throughout the country that focus on strength training, nutrition and a variety of sports. Active-duty athletes of all ability levels are welcome, with limited space for veterans. The program also involves enrollees in camps hosted by partner organizations and international competitions, such as the Invictus Games.
Follow Navy Wounded Warrior on Facebook and Instagram and keep an eye on the News & Events section of the website for announcements about upcoming camp deadlines.
Numquam Navigare Solus – Never to Sail Alone
Sailors and Coast Guardsmen may self-refer to Navy Wounded Warrior, or be referred by a family member, their command leadership or their medical team. Contact the Navy Wounded Warrior call center at 855-NAVY WWP / 855-628-9997, or email navywoundedwarrior.fct@navy.mil.