Tony Jungblut: A Warrior's Story to Staying Resilient Through Life's Obstacles
June 28, 2021 | Story by Megan Trexler | Commander, Navy Installations Command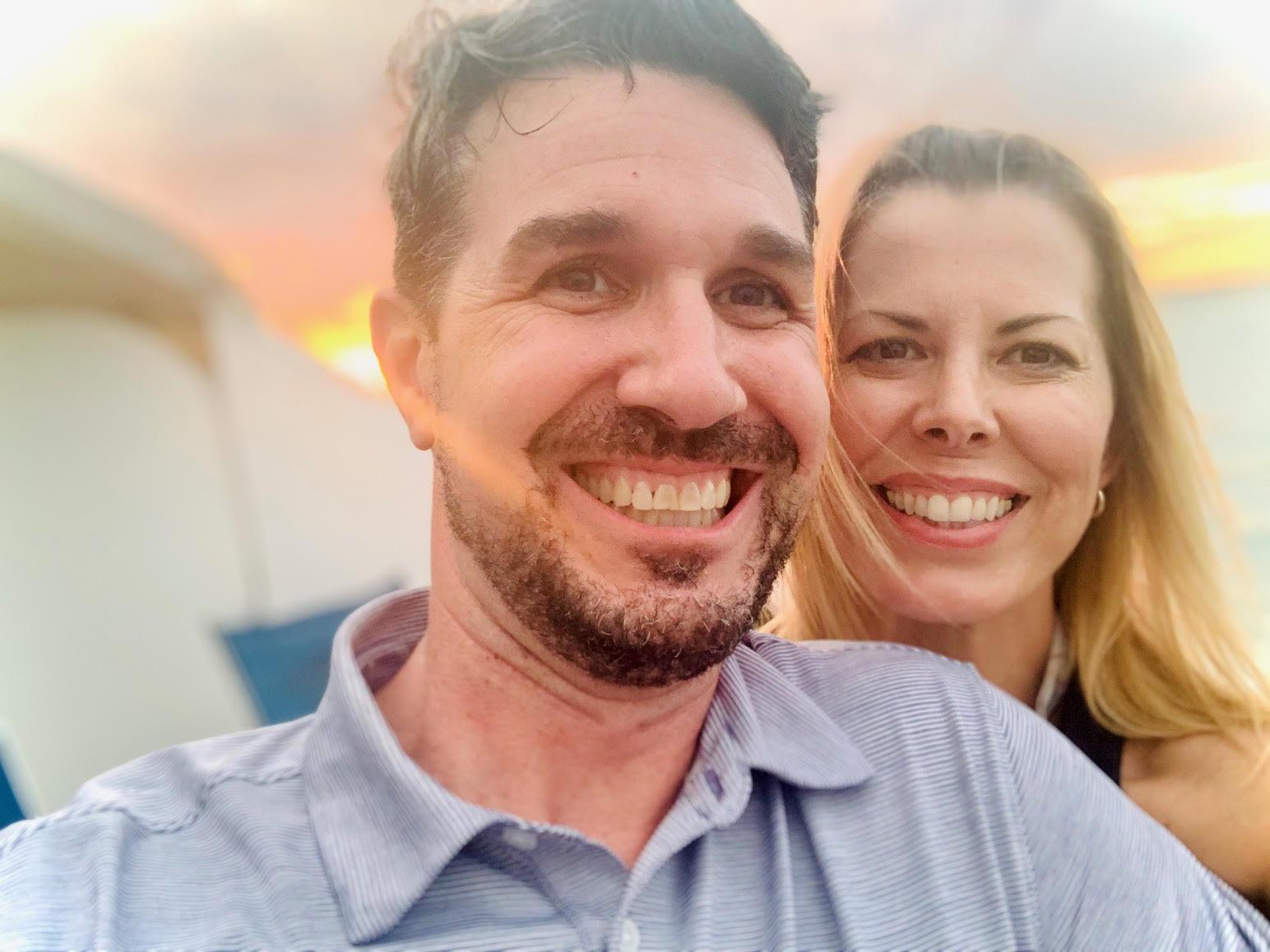 Tony Jungblut and his wife
WASHINGTON – Anthony (Tony) Jungblut finds new life after 26 years in the US Navy through Navy Wounded Warrior. For Jungblut, the Navy Wounded Warrior program offered ways to stay active though adaptive sports and avenues to receive during and after his transition to civilian life.
Jungblut enlisted in the Navy just months after graduating high school. "Towards the end of high school, I just knew the next step was joining the military. I come from a military family, with my dad serving in the Navy…The biggest goal out of high school was to get into aviation," Jungblut said. "If we all remember, 1986 was Top Gun era and it got everyone, including myself, excited."
Jungblut served as an enlisted Sailor for three years. Thereafter, Jungblut was accepted into college and eventually commissioned. After graduating from Purdue University and completing flight school, Jungblut reached his dream of becoming a Navy pilot.
Then, in 2005, everything changed. Returning home from a deployment, Jungblut was diagnosed with Multiple Sclerosis (MS). "It was certainly a gut punch, as we were also expecting our twin boys around that time," he said. While his health remained stable, Jungblut was able to stay on active duty until he medically retired in October 2018.
During his transition, Jungblut learned about the Navy Wounded Warrior program through social media. Jungblut said, "Since enrolling in the program, the Navy Wounded Warrior team has taken me in and has been a phenomenal resource to have on my side."
As a former athlete, Jungblut said participating in adaptive sports has helped him stay active. "I don't have to stop doing what I love. I just have to find a different way." He continued, "Just because we have limitations, does not mean we are limited."
In January 2020, he attended his first Navy Wounded Warrior adaptive sports event in Port Hueneme, California. Even through a global pandemic, Jungblut found ways to stay connected with the adaptive sports program through their virtual intro camps and Navy Team trials.
Almost 16 months in the making, between the Department of Defense cancelling the 2020 Warrior Games due to the ongoing COVID-19 pandemic and training uncertainty, his continued hard work paid off. Jungblut was selected to represent Team Navy during the 2021 Warrior Games at the ESPN Wide World of Sports Complex at Walt Disney World Resort.
Navy Wounded Warrior is the Navy's sole organization for coordinating the non-medical care of seriously wounded, ill and injured Sailors and Coast Guardsmen and providing resources and support to their families. Through proactive leadership, the program provides individually-tailored assistance designed to optimize the success of the wounded warriors' recovery, rehabilitation and reintegration activities.