Athlete Spotlight – Mario Ingram: Never Stop Moving Forward
August 11, 2021 | Story by Megan Trexler | Commander, Navy Installations Command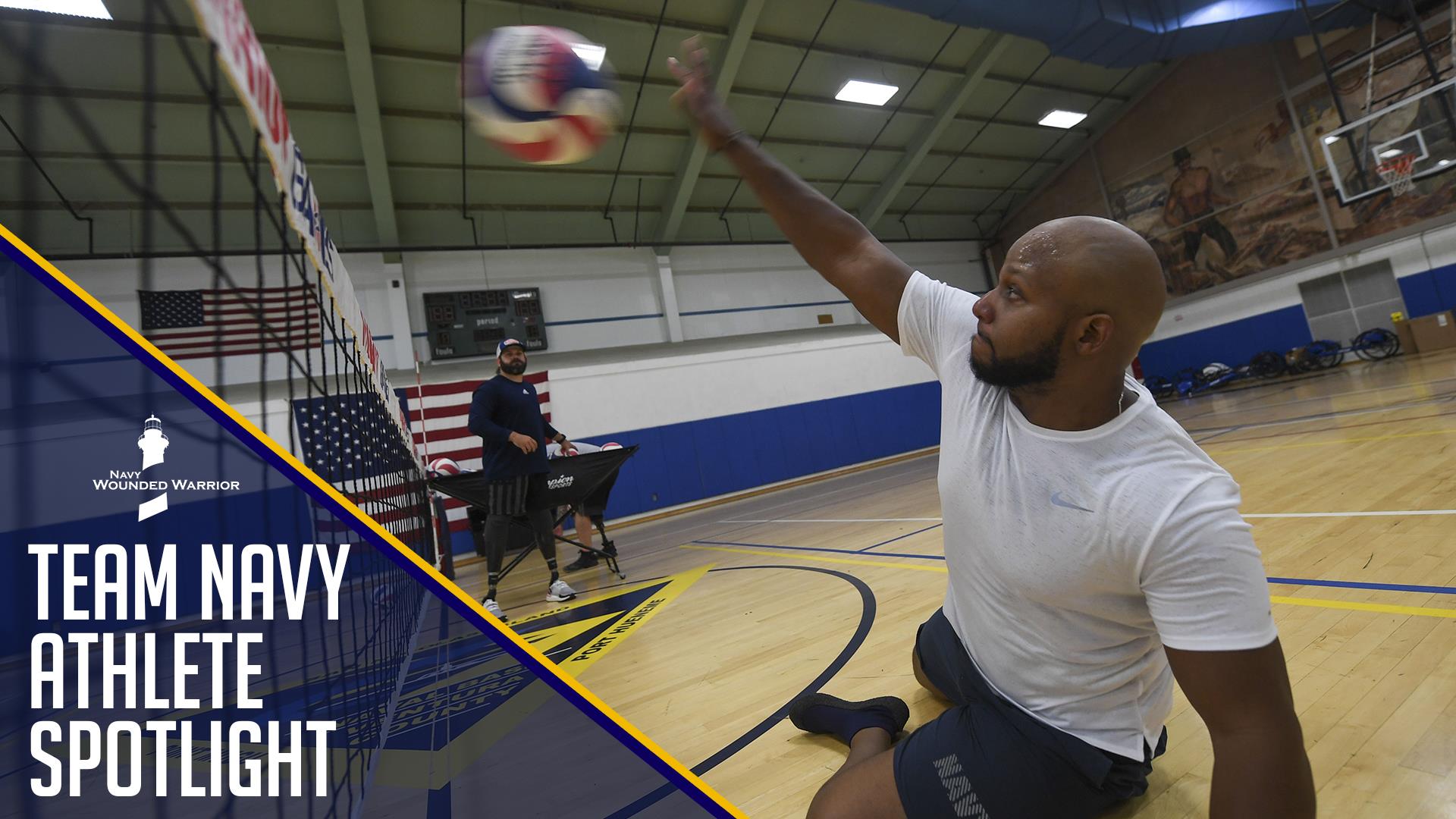 WASHINGTON – "If you can't fly then run, if you can't run then walk, if you can't walk then crawl, but whatever you do you have to keep moving forward," said Martin Luther King Jr., during a 1960 speech.
Former CS2 Mario Ingram shared that this quote hits close to home for him. Ingram said that this quote exemplifies the mindset to keep moving ahead and focusing on personal goals, despite life's obstacles. Although, he is focusing on the future, he doesn't worry about doing things perfectly. For him, it's important that he just keeps moving forward.
As a self-described "foodie," Ingram joined the U.S. Navy about 13 years ago to become a culinary specialist. "I love food…and it turns out, they like good food in the Navy, too," said Ingram.
Fast-forward seven years, while Ingram was stationed at Guantanamo Bay, Cuba, he woke up one morning and discovered a large lump on the side of his neck. Following his doctor's visit, Ingram was diagnosed with Non-Hodgkin's lymphoma.
After being encouraged to participate in the Navy Wounded Warrior's adaptive sports program, Ingram got his first hands-on experience when practicing drills during a sitting volleyball session. He quickly fell in love with the sport, stating that, "The best part is being a part of a team; it's about the camaraderie."
As a veteran Team Navy athlete, Ingram described that, "To me, winning is just an added bonus. It's really all about the friendships and the people you meet."
The 2021 Department of Defense (DoD) Warrior Games in Orlando, Florida will be the fourth time Ingram is representing Team Navy during the Paralympic-style competition. Previously, Ingram competed during the 2017 games in Chicago, Illinois, 2018 games Colorado Springs, Colorado and the 2019 games in Tampa, Florida.
Ingram is slated to compete in archery, indoor rowing, powerlifting, sitting volleyball, wheelchair basketball and wheelchair rugby.
Navy Wounded Warrior is the Navy's sole organization for coordinating the non-medical care of seriously wounded, ill and injured Sailors and Coast Guardsmen and providing resources and support to their families.
The DoD Warrior Games are a Paralympic-style competition among more than 200 wounded, ill and injured service members from all branches of the U.S. military, as well as from international armed forces. The 2021 DoD Warrior Games will be hosted at Disney's ESPN Wide World of Sports Complex in Orlando, Florida from September 12-22, 2021. The invitation-only event features 12 sports: archery, cycling, field, golf, indoor rowing, powerlifting, shooting (precision air), sitting volleyball, swimming, track, wheelchair basketball and wheelchair rugby.