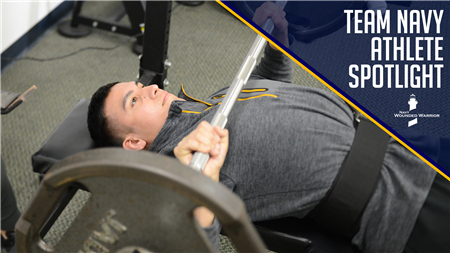 Athlete Spotlight – Andrew Garcia: A Defender on the Offense
March 29, 2023 | Story by Alyssa Ross | Navy Wounded Warrior
Intelligence Specialist 2nd Class Andrew Garcia grew up playing soccer as a defender. He loved the strategy and tactics of the game and quick rhythm of the passes. He especially loved tackles.
From a young age he knew he wanted to join the military. He got to know people in the Army and Marines, but the Navy resonated most with him. He doesn't regret enlisting in 2019.
He served in Navy Information Operation Command and became well-versed in cyber operations.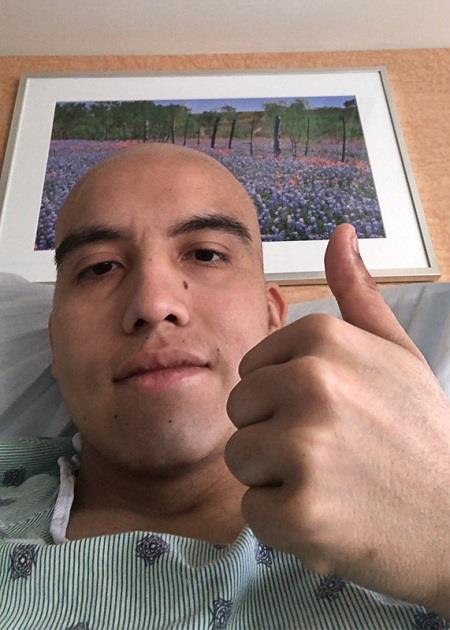 By June 2021, Garcia was diagnosed with leukemia. It put his very new Naval career on pause. He underwent chemotherapy treatments and by December 2021, he was deemed cancer-free.
Two months later, in February 2022, he relapsed. Further testing showed he had Philadelphia chromosome-positive acute lymphoblastic leukemia (PH+)ALL. Chemotherapy alone isn't sufficient treatment for this type of mutation. He underwent more intensive chemotherapy, several rounds of radiation and received a bone marrow transplant in April 2022. He found great strength in his Christian faith and a dedicated support group to continue and get through his arduous treatments.
"For people going through what I went through, I'd say take it a day at a time," said Garcia. "Eventually there will be good days. You have to weather the storm. If you feel any minor improvement in your day-to-day, don't take it for granted. 'I didn't have a fever today,' or 'I feel energized this morning.' Build on that."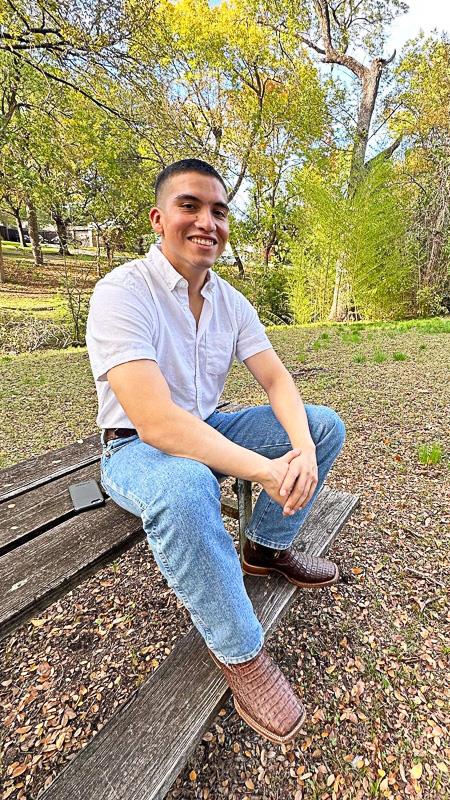 Garcia found Navy Wounded Warrior when one of the non-medical case managers visited him after he was initially diagnosed. The program has been helping him navigate his treatment and recovery in big and little ways.
"Navy Wounded Warrior has been really helpful educating me and giving me advice on transitions," he said.
Staff has been offering him guidance on what to expect during his Medical Evaluation Board process. His individualized Care Recovery Plan also included personal goals, which continue to help keep him motivated and positive. Navy Wounded Warrior even connected him with piano lessons during his cancer treatments.
Veronica Bailey, his recovery care coordinator, knew he loved sports and staying active. She encouraged him to try the adaptive sports program.
"I was really skeptical at first. She said 'You don't know until you try.' Eventually I said I'll give it a try, I like sports. I was worried if I would have fun, and it couldn't be further from the truth!"
Garcia's favorite adaptive sport is wheelchair rugby. It reminds him of playing defender for soccer again.
He's attended two sports camps in the 2023 season and is up for consideration for Team Navy at the DoD 2023 Warrior Games Challenge.
---
About Adaptive Athletics
Fitness and teamwork are a way of life in the military. Serious illness or injury can profoundly impact that way of life, often confining a service member to a hospital bed and significantly altering their physical capabilities.
Adaptive athletics are sports that have been modified to meet the abilities of injured or ill individuals. They help wounded warriors build strength and endurance, while also drawing inspiration from their teammates.
All wounded warriors enrolled in Navy Wounded Warrior are encouraged to include adaptive athletics in their recovery plans to build strength and endurance. Sports also helps build self-esteem, lowers stress levels and prevents secondary medical conditions from developing.
Come Aboard
If you are not already enrolled in Navy Wounded Warrior, contact us at 855-NAVY WWP/855-628-9997 or via email at navywoundedwarrior.fct@navy.mil to determine your eligibility. Navy Wounded Warrior hosts a series of adaptive athletic reconditioning camps at naval bases throughout the country that focus on strength training, nutrition and a variety of sports. Active-duty athletes of all ability levels are welcome, with limited space for veterans. The program also involves enrollees in camps hosted by partner organizations and international competitions, such as the Invictus Games.
Follow Navy Wounded Warrior on Facebook and Instagram and keep an eye on the News & Events section of the website for announcements about upcoming camp deadlines.
Numquam Navigare Solus – Never to Sail Alone
Sailors and Coast Guardsmen may self-refer to Navy Wounded Warrior, or be referred by a family member, their command leadership or their medical team. Contact the Navy Wounded Warrior call center at 855-NAVY WWP / 855-628-9997, or email navywoundedwarrior.fct@navy.mil.