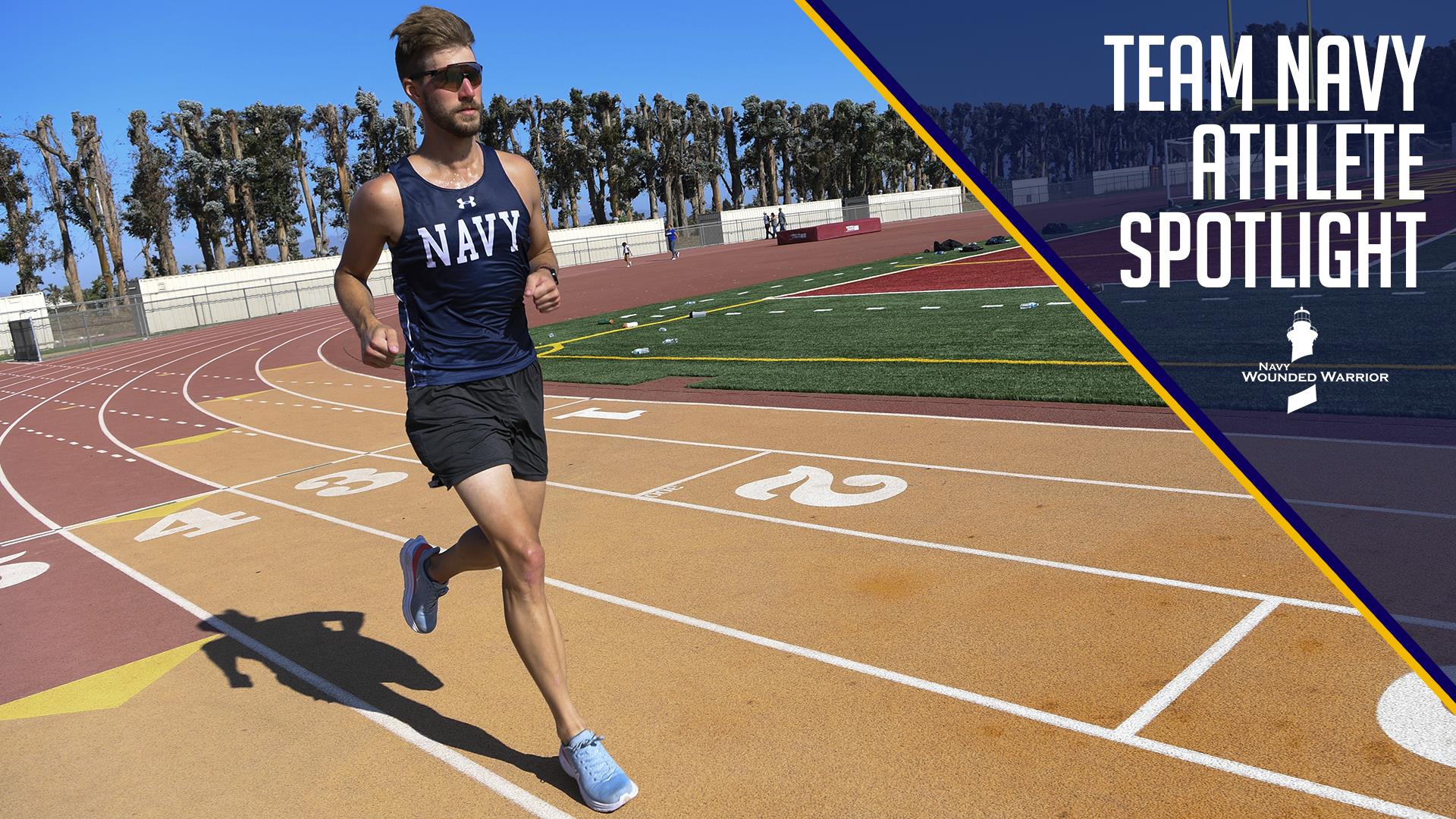 Athlete Spotlight – Josh Connell: Cycle of Success
August 19, 2021 | Story by Megan Trexler | Commander, Navy Installations Command
WASHINGTON – They are not hills; they are mounds of opportunity.
Intelligence officer LT (Ret.) Joshua "Josh" Connell, a native Clear Lake City, Texas, first competed with Team Navy during the 2017 Department of Defense (DoD) Warrior Games in Chicago, Illinois. During the 2017 DoD Warrior Games, Connell participated in cycling, swimming, and track events.
During the 2017 DoD Warrior Games, Connell finished in third place in his cycling classification category. With his cycling bronze medal, it is no surprise that Connell's favorite is, "It never gets easier, you just go faster," by Greg LeMond.
During the 2021 DoD Warrior Games, Connell was slated to compete in cycling, indoor rowing, swimming, and track. Connell said he was looking forward to track the most.
Connell shared that he continues to use adaptive sports on his recovery journey.
Navy Wounded Warrior is the Navy's sole organization for coordinating the non-medical care of seriously wounded, ill and injured Sailors and Coast Guardsmen and providing resources and support to their families.
The Warrior Games are a Paralympic-style competition among more than 200 wounded, ill and injured service members from all branches of the U.S. military, as well as from international armed forces. The 2021 Department of Defense Warrior Games would have been hosted at Disney's ESPN Wide World of Sports Complex in Orlando, Florida from September 12-22, 2021. The invitation-only event was going to feature 12 sports: archery, cycling, field, golf, indoor rowing, powerlifting, shooting (precision air), sitting volleyball, swimming, track, wheelchair basketball and wheelchair rugby. The 2021 DoD Warrior Games were canceled due to ensure the safety, health and well-being of our service members and local communities as the COVID-19 Delta variant continues to affect the country.