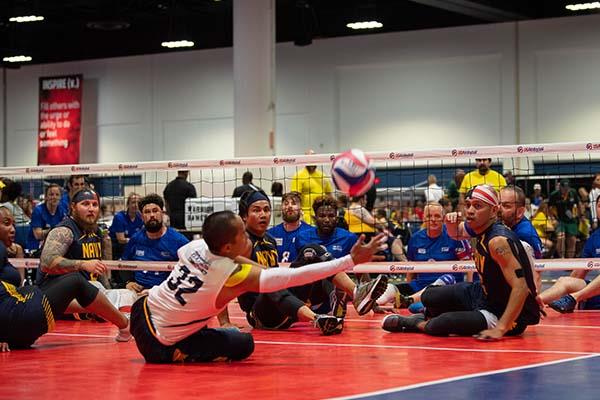 190626-N-RL695-1046 TAMPA, Fla. (June 26, 2019) Team Navy participates in a sitting volleyball
game during the 2019 Department of Defense Warrior Games at the Tampa Convention Center,
June 26. Team Navy is comprised of athletes from Navy Wounded Warrior-Safe Harbor, the
Navy's sole organization for coordinating the non-medical care of seriously wounded, ill and
injured Sailors and Coast Guardsmen, providing resources and support to their families. (U.S.
Navy photo by Mass Communication Specialist 3rd Class Marianne Guemo/Released)